"'A'ohe hana nui ke alu 'ia."
"No task is too big when done together by all."
Hawaiian Proverb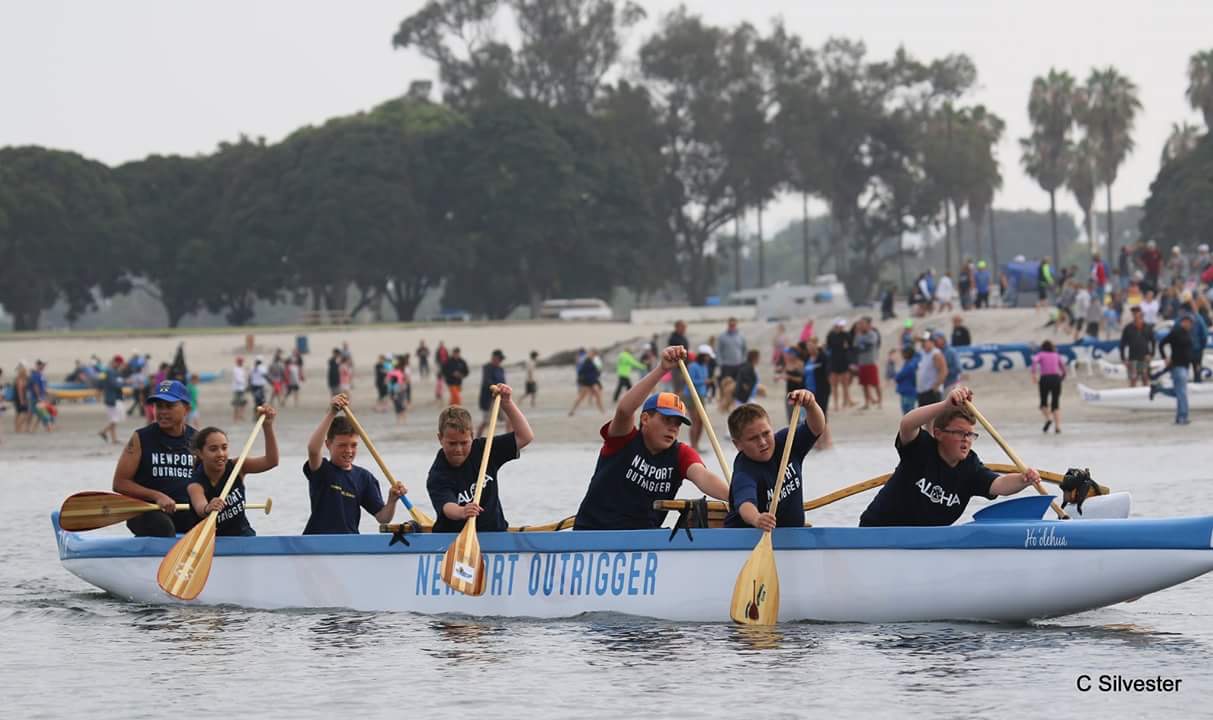 Keiki Program Coach: Ray Laigo
Keiki Program Assistant Coach: Chalice Dela Cruz
The goal of our Keiki ( ages 9-13) and Na 'Opio (ages 14-19) programs is three-fold. First, we want to create a nurturing, safe environment in which young paddlers learn about teamwork, camaraderie, responsibility, self-confidence and dedication to a task. Secondly, we teach the fundamentals of paddling and all that goes along with outrigger canoeing - parts of the canoe in English and Hawaiian, canoe care and maintenance, the role of each seat and paddler in the canoe, and each paddler's responsibility to his or her teammates. Finally, and definitely not least, paddlers learn about the most important aspects of Hawaiian culture: respect for kupuna (elders), respect for each other, respect for the 'aina (land) and the kai (sea) and their inhabitants.
We hope to partner with parents in helping young people grow into responsible, self-aware adults who not only respect one another and their surroundings, but develop self-confidence and the Aloha spirit to carry on the traditions of our 'ohana (family) and yours.
Please Note:
Keiki should be able to sit on the canoe seat and touch the bottom of the canoe with their feet.

All participants must pass a swim test.
Keiki Practices:
Monday and Wednesday evenings - 4:30 pm to 5:45 pm
If you are interested in having your child or teen paddle with our Keiki | Na 'Opio program, please contact us. Prior to paddling with us for the first time, please be sure to email us to confirm that the schedule hasn't changed.
Membership Dues: $75
Season Begins: April 1st, 2019